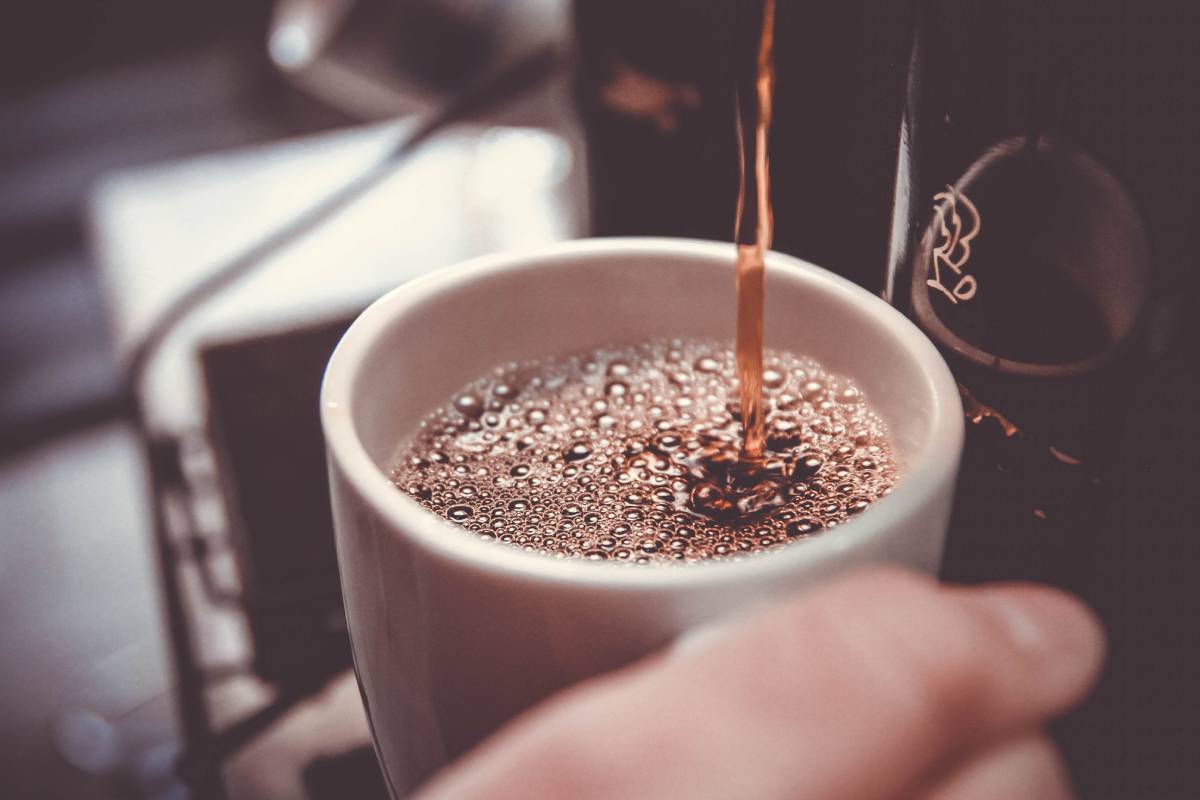 Think about it – you're en route to your dream destination, the scent of freshly brewed coffee wafting through the cabin. It's not the ordinary, tasteless airplane coffee, but your favorite beans ground to perfection. But you pause – can I take a coffee maker on a plane?
TL;DR
Yes, you can carry a coffee maker on a plane, but expect additional screening.
Not all coffee makers may be airline-friendly.
Always double-check with your airline for specific restrictions.
No specific statistics on how many people bring coffee makers on planes.
Also check out: Airplane food reviews
Coffee Makers and TSA: What's the Deal?
According to the Transportation Security Administration (TSA), coffee makers are not prohibited in carry-on or checked baggage. They may, however, require additional screening and inspection. When you pass through security, be ready to remove your coffee maker from your carry-on bag.
The Airline Factor
While TSA gives a green signal, it's crucial to double-check with your airline. Sarah Schlichter, Senior Editor at SmarterTravel, states, "As long as the coffee maker is not a prohibited item, it can be brought on a plane. However, it's always a good idea to check with the airline beforehand to ensure there are no specific restrictions."
Packing Tips for Traveling with a Coffee Maker
Whether you're carrying a single-serving espresso maker or a compact drip coffee machine, here are some tips to ensure your coffee maker arrives safely at your destination:
Bubble Wrap is Your Best Friend: Protect your coffee maker with bubble wrap or a padded bag to prevent damage.

Avoid the Glass: Opt for a coffee maker without a glass carafe if possible, as it can easily break in transit.

Clean Before You Pack: Make sure to thoroughly clean and dry your coffee maker before packing to prevent any residual coffee or water from causing issues.
Read next: Can you take a wheelchair on a plane?
Why Would You Even Bring a Coffee Maker on a Plane?
Yes, it seems eccentric, but coffee aficionados understand the craving for a comforting cup of Joe. In-flight coffee can be hit or miss. Bringing your coffee maker ensures you'll have a quality brew at 30,000 feet. Plus, who doesn't love a personalized coffee ritual to kickstart their journey?
The Best Coffee Makers for Travel
We've compiled a list of travel-friendly coffee makers, perfect for those always on the go.
Aeropress: Compact and lightweight, it's perfect for carry-on luggage.

Wacaco Minipresso: This portable espresso machine delivers a decent shot of espresso, regardless of your location.

Bodum Travel French Press: A French press and travel mug in one! Ideal for coffee enthusiasts wanting to enjoy their brew en route.
Unusual Airport Coffee Experiences
While carrying your own coffee maker has its charm, don't miss out on some unique airport coffee experiences.
Cat Café at Tokyo's Narita Airport: Get your caffeine fix accompanied by a few furry friends at Narita's cat café.
illy Café at Rome's Fiumicino Airport: Enjoy a perfect Italian espresso while you wait for your flight.
Stumptown Coffee Roasters at Portland International Airport: Grab a cup of world-renowned Stumptown coffee before your flight.
Flora's Insider Tips
Here are some exclusive tips from our experienced travel journalist Flora Goodwin:
Lightweight and compact: Choose a coffee maker that is lightweight, compact, and easy to pack.
Manual over Electric: Manual coffee makers, like Aeropress or French press, are more practical as they don't require a power source.
Pre-ground Coffee: While coffee connoisseurs might cringe, for travel, it's more convenient to carry pre-ground coffee. You can have your favorite café grind your choice beans just before your journey.
Frequently Asked Questions
How do I pack a coffee maker for a flight?
For packing, bubble wrap or padded bags are great choices to protect your coffee maker. Avoid packing glass parts, and ensure it's clean and dry before packing.
Are all coffee makers allowed on flights?
While the TSA allows coffee makers, it's always best to check with your specific airline for their rules and restrictions.
Can I use my coffee maker on the plane?
In most cases, you can't use your coffee maker during the flight due to safety regulations. However, you can certainly use it once you land!
Are there any other coffee options for flights?
There are plenty of alternatives, such as instant coffee, coffee bags, or portable espresso makers, if bringing a coffee maker feels like too much trouble.
What coffee maker is best for travel?
The Aeropress, Wacaco Minipresso, and Bodum Travel French Press are some of the best options for travel due to their compact size and efficiency.
Can I carry coffee beans or grounds on a plane?
Yes, coffee beans and grounds are allowed in both carry-on and checked luggage according to the TSA.
Can I use my coffee maker during a layover?
Absolutely! If you have access to hot water, you can use your coffee maker during your layover.
What other items should I pack for my coffee routine?
Consider packing a compact coffee grinder, travel mug, and your favorite coffee beans or grounds.
How can I clean my coffee maker while traveling?
You can carry coffee maker cleaning tablets or use common hotel amenities like toothpaste or baking soda. Remember to rinse thoroughly.
Can I use the water on the plane for my coffee?
It's not advisable. It's better to use bottled water for your coffee, especially on long-haul flights.
Can I carry a coffee grinder on a plane?
Yes, manual coffee grinders can be carried in both checked and carry-on luggage.
Final Thoughts
While bringing a coffee maker on a plane might seem eccentric to some, for caffeine lovers, it's an absolute necessity. The key to traveling with a coffee maker lies in understanding the TSA rules and your airline's policies. Once you've got that down, there's nothing stopping you from enjoying your favorite brew wherever you travel.
Sources: