From hardside suitcases to softside ones, from backpacks to duffel bags and more, there are all kinds of bags that you can take on a trip with you. If this is your first time traveling, you might be wondering if you can just use the duffel bag you have at home.
This article will talk about using duffel bags instead of suitcases when you're going on a trip and whether or not they're allowed as checked luggage. If you're more of a duffel bag type of person instead of a suitcase one, you'll also see three duffel bags we recommend for your next trip.
Are Duffel Bags Allowed To Be Used As Checked Luggage?
Yes, duffel bags are allowed as checked luggage.
As long as the bag fits the 62 linear inches required, you can use a duffel bag instead of a suitcase as checked luggage. While suitcases are a more popular choice for checked luggage, airlines don't specifically require that your bag has to have wheels on them. That is why you can opt to use a backpack as checked luggage, or even a cardboard box or duffel bag.
Read next: Can Checked Luggage Fly Without a Passenger?
Is It a Good Idea To Use a Duffel As Checked Luggage? Won't a Suitcase Be More Rigid?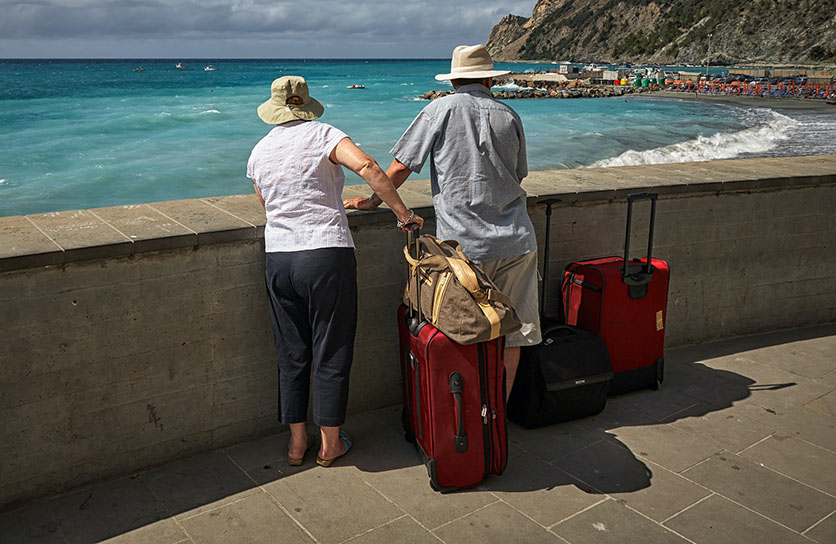 When you travel, you can expect that no two trips will ever be the same. On some trips, you'll find that a suitcase is the perfect travel companion for your things. On other trips, you'll find that taking a duffel bag makes more sense, especially if you'll be taking public transportation that isn't very suitcase-friendly, such as buses, trains, and bikes.
In general, duffel bags are less secure than suitcases, especially if you compare them to hardside suitcases that are more rigid and secure so you don't have to worry about your luggage breaking and your contents spilling all over the floor. They are more durable so you don't have to worry about zippers and handles snagging somewhere and getting torn off. Plus, most suitcases often come with locks that help you secure your things further so you don't have to worry about anything getting stolen or illegal items being slipped inside.
Nevertheless, a duffel bag is still a great luggage option if you're going somewhere where it might be difficult to pull a suitcase along. If security is your biggest concern, there are also ways to go about securing your duffel bag. You can get one with lockable zippers that have a hole or eyelet for a luggage lock. You can also tie your duffel bag's handles so that it doesn't snag anywhere.
You need to remember, though, that a duffel bag doesn't have a lining that is as hard and as sturdy as that of a suitcase (both hardside and softside). If you're bringing items that are uniquely shaped or require extra padding, you might want to take a suitcase instead. Also, if you're bringing valuables, you're better off taking them with you in your carry-on.
You also need to keep in mind what you're bringing and where you're going. If you're bringing a lot of items, it might be better to take a suitcase instead as heavy duffel bags can be difficult, if not impossible, to carry. Fortunately, travel manufacturers have come up with various ways to make traveling with duffel bags a lot easier. These days, you will be able to find "travel duffels" when you go shopping for a bag to take with you on your trip. Travel duffels come with wheels and even have a handle grafted onto the bag so you can easily pull it along.
Read Next: 8 Best Convertible Garment Duffel Bags in 2022
What Are the Size and Weight Requirements for Checked Duffel Bags?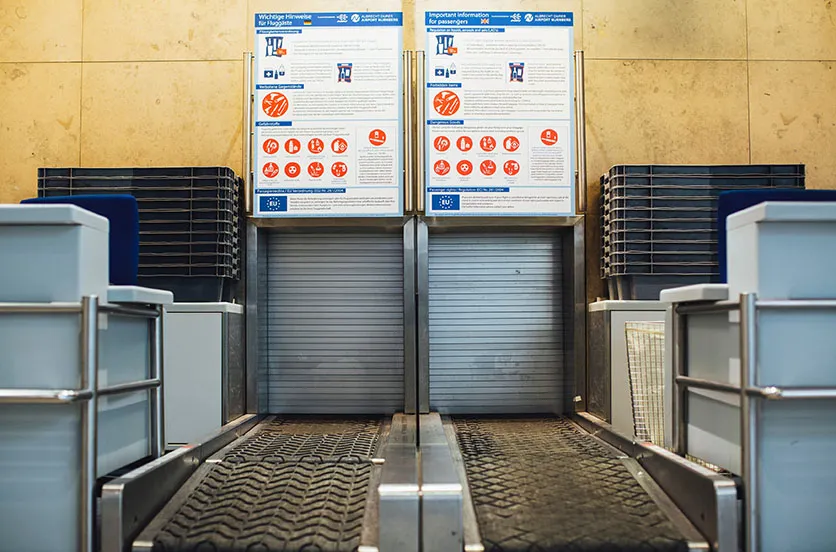 While each airline has its own rules and requirements regarding both carry-on and checked-in bags, most of them follow the same standard measurements when it comes to checked bags. Whether you're bringing a hardside or softside suitcase, a backpack, or a duffel bag, they need to measure up to a maximum of 62 linear inches. This is the sum of all three dimensions of the bag you're bringing: height plus width plus depth.
In terms of weight, you are allowed a maximum weight limit of 50 pounds for your duffel bag. Of course, the size and weight requirements can vary, depending on the airline, so it's best to check before you start packing.
Read Next: What to Put in Carry-on and What in Checked Luggage (Guide)
How Are Duffels Measured for Being Used as Carry-Ons or Checked Luggage?
It can be a little complicated when you're trying to measure the size of a duffel bag, especially if they don't have a more solid body, but are floppy unless filled. Before you measure your duffel bag, whether you're carrying it with you onto the plane or checking it in, fill it up with all the items that you will be bringing. That way, you'll be able to see just how much space it takes up and how big your duffel will become after you're done packing.
After that, you need to check the height, width, and depth as you would a suitcase. If it falls underneath the 62 linear inches, you should be good to go to check it in. Carry-on bag sizes differ per airline so you have to check with them first before deciding on the bag you will be bringing.
Read Next: 8 Best 62-Inch Checked Suitcases in 2022
Best Duffel Bags To Use Instead of Suitcases
If you're headed out on a weekend trip and don't need to take that many items with you, it's best to carry on your belongings instead of checking them in. Also, if you are going on a camping trip or a place where taking wheeled luggage might be slightly challenging, you'll want to go with a sturdy duffel bag so it's easier to carry around.
Matador's SEG42 Travel Pack is the best duffel bag we found for carry-ons. It's got the flexibility of a duffel bag, but it can be turned into a backpack too so it's easier to carry. Its shoulder straps can be tucked into a flap so they aren't exposed and vulnerable to getting caught anywhere. There's also an adjustable chest strap that helps to distribute the weight evenly.
If you're taking your laptop with you, there's a sleeve where you can tuck your laptop securely. The bottom of the duffel bag also has a full clamshell zipper where you can place large or dirty items (e.g. shoes or laundry). The Matador SEG42 duffel bag is made of durable, waterproof material, making it a great travel companion no matter where you go.
Purchase on: Amazon
2. Best Medium Checked Duffel: Canway 65L Travel Duffel
If you're having a longer trip or bringing a lot more items, we recommend Canway's 65 L Travel Duffel Bag that is foldable when you're not using it but once opened comes with a spacious main pocket and six separate pockets to help you keep your belongings organized.
It is made of 600D polyester fabric and is waterproof and tear-resistant. Its premium zippers are sturdy and durable as they have been reinforced in major stress points. It comes with versatile side straps and a shoulder strap that can be adjusted for more comfortable carrying.
If you like keeping your things neat and tidy, you'll love how this duffel bag has a side shoe pocket that can also be used as a dirty laundry compartment. It is water and odor resistant so you can be sure that your clean clothes won't mix with your dirty ones.
Purchase at: Amazon
3. Best Large Checked Duffel: Bago 100L Travel Duffel
Are you looking for the largest duffel bag that you can find while staying within the maximum capacity allowed? You might want to check out Bago's 100L Sports & Travel Duffel Bag. It's foldable so you can easily store it and you can use it as a travel bag, a gym bag, a sports bag, or even an overnight bag when you go camping. It's got a big shoe compartment and front pockets where you can put some smaller items.
Its fabric is made of tear and water-resistant material and it comes with two-way corded zippers that allow you to access your things with ease. At the same time, they are made from sturdy, high-quality materials so they won't get broken easily. It is also easy to clean the material of the fabric so your bag can always look clean and new. Plus, Baro sells them in several colors so you can choose one that suits your style best.
Purchase at: Amazon
Read Next: 8 Best Convertible Duffel Bag Backpacks in 2022