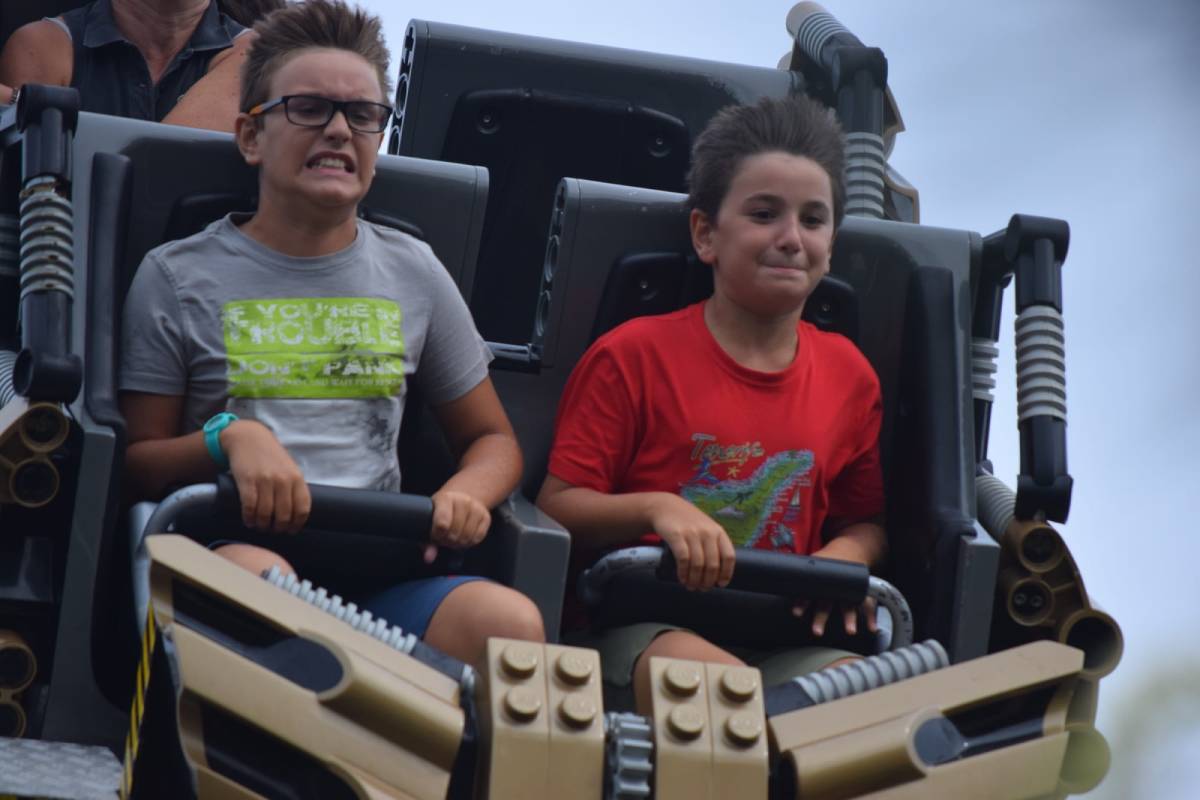 Have you ever wondered if it's possible to have an exhilarating day of family fun without breaking the bank? Well, the answer is a resounding YES! Nestled in the heart of West Mifflin, Pennsylvania, just southeast of Pittsburgh, lies Kennywood, one of America's finest amusement parks.
This location has been welcoming thrill-seekers since 1898, and it still is today. From classic family rides to modern roller coaster experiences, there's something for everyone at Kennywood!
This article will tell you everything you need to know about this affordable fun destination. Let's get started!
A Fun-Filled History
Did you know that Kennywood, located in West Mifflin, Pennsylvania, first opened its doors way back on May 30, 1898? It started as a humble trolley park, offering a delightful escape for the residents of Pittsburgh and surrounding areas. Over time, Kennywood has evolved and grown, expanding to an impressive ninety-two acres of land. Today, it proudly boasts a total of forty-six rides, carefully curated to provide a mix of modern thrills and classic attractions.
Stepping into Kennywood is like stepping into a time capsule, where you can experience the nostalgia of riding the classic wooden roller coasters and spinning on the timeless carousel. But don't be fooled by its rich history; Kennywood continues to innovate, introducing new and exciting rides to keep visitors coming back for more.
Beyond the rides, Kennywood continues to be crucial when it comes to Pennsylvania. It is way more than just an amusement park; it has become a cherished part of our cultural heritage. Generations of families have created lasting memories here, passing down their love for Kennywood from parents to children.
So, the next time you visit Kennywood, take a moment to appreciate the rich history and the significance it holds. Let yourself get lost in the sights, emotions, and experiences that have captivated visitors for over a century. Kennywood isn't just an amusement park; it's a living testament to the joy and wonder that can be found in our cultural landmarks.
Attractions Galore
Kennywood amusement park offers a wide range of exhilarating experiences, from the heart-pounding excitement of wooden and steel roller coasters to the refreshing splash of water rides. With attractions catering to all preferences, whether you're a thrill-seeker seeking adrenaline rushes or someone who prefers a more relaxed pace, there is something to captivate every visitor.
For example, one of the most popular rides at Kennywood is the Thunderbolt, a wooden roller coaster with intense drops and hills that offer an intense rush of airtime. If you're looking for something more laid-back, then consider checking out Pennsylvanian Plunge, a truly unique water ride that takes you through dark tunnels and around sharp turns.
Other attractions worth exploring include the classic carousel, Noah's Ark dark ride, Skycoaster extreme swing, and Steel Curtain steel roller coaster. Additionally, if you're seeking a thrill like none other in Pennsylvania, make sure to check out Phantom's Revenge, the park's first-ever steel coaster.
So, why wait any longer? Come and immerse yourself in the endless joy and excitement that awaits you at Kennywood!
A Location That's Easy to Reach
Located at 4800 Kennywood Blvd., West Mifflin, PA 15122, Kennywood is conveniently accessible. Situated amidst picturesque surroundings, this historic amusement park offers thrilling rides, delightful entertainment, and mouthwatering food options. And guess what? The park operates from mid-April to December, giving you plenty of time to plan your visit and create unforgettable memories with your loved ones.
It doesn't matter if you want to enjoy a -pounding roller coaster or a ride that's suitable for the whole family; Kennywood has something for everyone. Don't miss the chance to enjoy the magic and excitement of this beloved destination!
Deals That Will Make You Smile
Looking for an affordable way to have fun? Look no further than Kennywood! Experience the thrills of this classic amusement park without breaking the bank. With a wide range of promotions and discounts, you can enjoy all the park has to offer while keeping your pockets happy. Don't miss out on the best deals! Check out their current offers and start planning your unforgettable adventure today.
So, are you ready to experience the thrill and entertainment that Kennywood offers? Don't wait! Get your tickets as soon as you can and join the huge list people who have made memories at Kennywood. Remember, fun awaits at every corner, and it's more affordable than you think!
This post is also available in:

English