If this is your first time booking a connecting flight, one of the biggest concerns you might have is whether or not your checked baggage will be transferred to your connecting flight, especially if you've booked with two different airlines. You need to understand whether you'll need to recheck your luggage all over again by yourself, or will it be done automatically.
This article is going to explore the various scenarios involving connecting flights and checked luggage, so as a traveler, your mind can be put at ease and you can take your next trip with connected flights knowing what to expect.
Will Your Checked Luggage Get Transferred Automatically on Connecting Flights With Different Airlines?
As much as I wish the answer was an easy "yes" or "no", it's actually much more complicated than that. Below are various flight situations regarding connecting flights and your checked luggage. Look at the one that most accurately describes your situation.
Situation 1: Both Flights Are On the Same Ticket
If you're traveling from one destination to another, but you have a stopover along the way, and both your flights are on the same ticket, most likely your bags will be checked to the final destination.
This means you don't have to worry about collecting your baggage from the luggage carousel and having to check it in all over again. You can just sit down, relax, and enjoy the trip.
Tip: Pack all of your essentials and entertainment gadgets in your carry-on, which will help you sit through the layover in no time. If you're looking for a really solid carry-on, check out the Travelpro Maxlite 5, which I've owned for a few years now and it hasn't let me down yet.
Situation 2: Each Flight Is Booked Separately
If you are flying on different carriers with different tickets (meaning, each flight was booked separately), then there is a high probability that your luggage won't be transferred automatically and you'll have to do it yourself. Aside from experiencing a slight inconvenience, it isn't actually that difficult to recheck the luggage yourself.
If the layover is pretty long (3 hours or more), then you might not be able to check it right away as the check-in counter might still be closed. If that's the case, you can explore the airport or grab a quick snack.
Once the check-in counter opens, all you have to do is drop off your bags, pick up your boarding pass, go through the security, and wait to board the plane at the gate — pretty much identical to how you boarded your first flight.
Read Next: Can You Meet Someone at the Airport Gate?
Situation 3: Both Airlines Have an Interline Agreement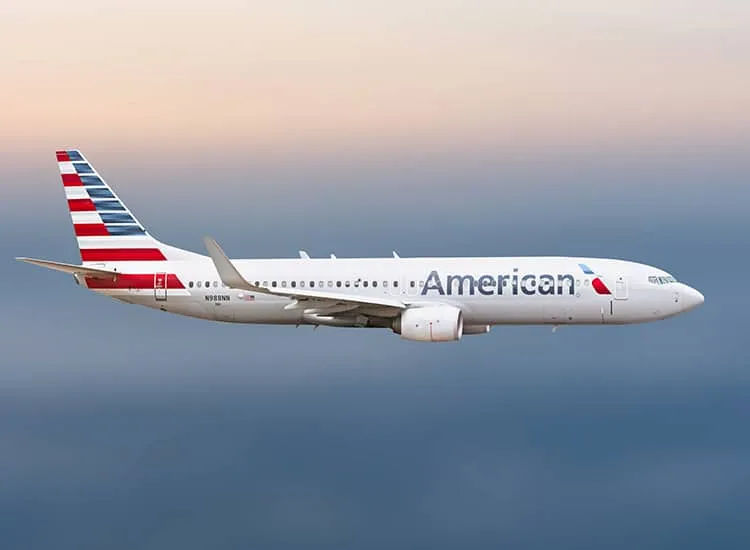 An interline agreement is an agreement between two airlines that decide to form a partnership. In its most basic form, it simply provides a way for passengers to book itineraries on multiple airlines (including trips with layovers) without the hassle of booking each one separately. So for instance, if you'd book a flight on American airlines to an airport where American Airlines doesn't operate, they'd most likely offer you a flight with a stopover somewhere, where the first or the second flight would be operated by American Airlines and the other one by a partnering airline, let's say Delta or United.
If two airlines have an interline agreement in place, it also means that the Airline which operates the first leg of the flight will automatically recheck luggage to the partnering airline. This means that travelers who book tickets with airlines that have an existing airline agreement only need to check in once for all the flights on their itinerary and their luggage will automatically be transferred to the second airline.
So how do you find out if both airlines have interline agreements? Well, if you booked both flights on the same website and they're on the same ticket, then both of them have interline agreements. But other than that, there's really no simple way to tell, other than Googling both airlines + "interline agreement" and doing all the research yourself.
Sometimes, on two flights booked separately, checked luggage will automatically get transferred to the final destination because both airlines have interline agreements.
Read Next: Can You Leave the Airport During a Layover?
Situation 4: You're Flying Internationally and the Connecting Flight Country Requires You to Go Through Customs
If you're on an international trip and the country of the layover requires you to go through customs, you'll need to exit the plane, collect your luggage, go through customs, and then check in your luggage all over again. It's a little bit of a hassle, especially since you just want to relax before your next flight, but it's a requirement so there's no escaping it.
This requirement exists because some countries want to make sure that all incoming passengers aren't bringing anything illegal. Even ones who won't step out of the airport and are there just for a quick layover. This means that you need to do some research to find out what kind of items are illegal in that country. For instance, most countries won't allow bringing any plants, fruit, vegetables, meats, eggs, specific types of knives, and some dangerous goods. Your checked bag will be scanned for these items when going through the security.
For instance, if you're flying internationally and you're arriving in the US with a connecting flight to a different location in the US, you'll have to recheck your bags the first time you land in the US. Each country has different rules though.
What Happens to Luggage on Connecting Flights with the Same Airline?
Unless the connecting flight takes place in a country that requires all passengers to go through Immigration and Customs, checked baggage will automatically be transferred to the next flight. As mentioned earlier, some countries, like the United States, require international passengers to go through Immigration and Customs the first time they land, even on connecting flights.
Tip: Make Sure to Check the Label on Your Checked Luggage
When you're checking in your bag at the check-in counter, look at the label which the airline employee attaches to your bag. It will say where the bag is headed to. If it's headed to the layover country, you'll need to recheck your bags there. If it's headed to the final destination, you won't need to recheck your bags. This is the most accurate way of knowing whether you'll need to recheck your bags or not.
If you aren't sure, you can just ask the employee at the check-in counter or call up the airline before heading to the airport. Some airlines will also let you short-check your bags if you ask, which basically means that you will need to recheck your bags. This is useful if you want to access your checked bag during the layover.
What Happens If Your Bag Isn't Automatically Checked-in to the Final Destination?
If your bag is short-checked (given back to you during a layover), here's what you'll need to do:
Upon landing, exit the aircraft and go inside the airport
Before proceeding, you'll have to pick up your checked bag from the baggage carousel
Go through Immigration and Customs with your checked luggage
If there's a dedicated "luggage drop-off" desk right after Customs and Immigration, you can leave your bag there. If not, you'll have to check in your bag at your airline's check-in desks. They usually open 2 hours before the flight, so if your layover is longer, you need to wait until the check-in desks open. You can usually exit the airport during this time if you want to.
Once your bag is checked in, you need to go through the security once again and wait for your next flight at the designated gate.
Final Words
Understanding when you'll need to recheck your bags and when not can be a bit difficult. But as a rule of thumb, if both flights are on the same ticket, you most likely won't need to recheck your bags, even if they're operated by different airlines. Honestly, though, the best way to make sure is to call the airline directly, because there are so many different factors that determine this.
Need to know more about rechecking baggage on international flights, what to expect, and other information about luggage and layovers? Check out our article: Do You Have to Recheck Your Luggage on International Flights?