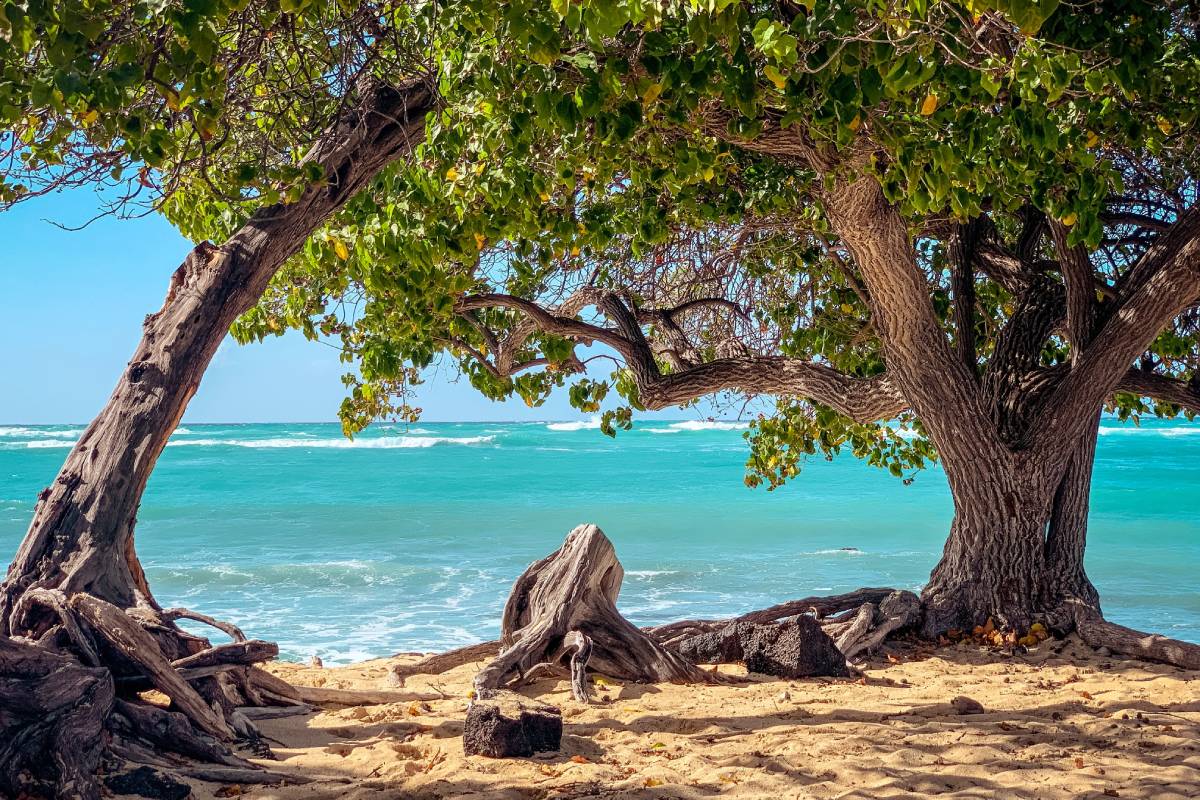 A tropical paradise, Hawaii is the dream destination for many. But with its immense popularity comes a question: Where exactly should you stay in Hawaii to truly experience its splendor?
While many flock to renowned spots like Waikiki, the genuine magic of Hawaii lies in its lesser-known locales.
TL;DR:
Hawaii isn't just about Waikiki's beach: discover hidden treasures.
Hawaii offers a plethora of lesser-known spots perfect for a serene stay.
Paul Theroux says it best: Hawaii is a state of grace.
Embrace the charm of the islands beyond the popular tourist spots.
The average hotel rate might be steep, but the memories? Priceless.
Why You Should Venture Beyond Waikiki
Waikiki on Oahu welcomes over 4.5 million visitors annually, luring them with its iconic crescent beach and skyline. However, as enchanting as Waikiki is, there's an entire Hawaiian world out there waiting to be explored.
Did you know? According to the Hawaii Tourism Authority, in 2019, the average daily rate for a hotel room in Hawaii was $280. Yes, Hawaii might be one of the priciest states to visit, but think of the unparalleled experiences that await!
Hawaii's Best-Kept Secrets: Top Lesser-Known Stays
Author Flora Goodwin's secret insights into the Hawaiian islands unravel destinations that are lesser-traversed but equally mesmerizing. Let's dive into some of these magical places:
Kahana Bay Beach, Oahu: Surrounded by the Ko'olau Mountains, this beach offers tranquility like no other.
Makawao Forest, Maui: Hike amidst Koa trees, Redwoods, and fragrant Ginger plants.
Waimea Beach, Kauai: This rare black sand beach is a picturesque haven.
Ching's Pond, Maui: Cliff jumping into sapphire pools, anyone?
Honolulu Museum of Art's Spalding House, Oahu: Combine art and serenity, away from the crowds.
"Hawaii is not a state of mind, but a state of grace."
Paul Theroux, Travel Writer.
Indeed, each of these places embodies the very essence of this quote.
Flora's Insider Tips: Making the Most of Your Hawaiian Stay
Hawaiian Time: Understand and embrace the concept of 'Hawaiian Time.' This isn't about tardiness but more about relaxing and enjoying every moment without rushing. It's an island pace, and it's delightful.
Eat Local: Venture beyond the usual tourist spots and dine where the locals do. Don't forget to try a 'plate lunch', indulge in fresh poke bowls, or visit a farmers' market for the freshest tropical fruits.
Respect the Land (Malama 'Aina): Always remember to leave no trace. Respect the natural habitats, don't touch or stand on coral reefs, and always carry out any trash you bring in.
Hidden Beaches: While beaches like Kahana Bay Beach are gems, ask locals for their favorite spots. Sometimes, the most magical places aren't on the map.
Weather Wisdom: Hawaii's weather can be unpredictable. If it's raining at your location, drive a bit, and you might find sunshine elsewhere. Always keep light rain gear handy!
Attend a Real Luau: Seek out a traditional luau to experience authentic Hawaiian music, hula, and food. It's not just a touristy thing; it's a cultural immersion.
Learn Basic Hawaiian Words: While everyone knows 'Aloha' and 'Mahalo', try to learn and use other basic Hawaiian phrases. The locals appreciate it when you make an effort.
Understand Sacred Sites: Always show respect for sacred sites like heiaus (ancient temples). Some areas might be kapu (forbidden) for visitors.
Snorkel Responsibly: Hawaii's marine life is beautiful but fragile. Never touch turtles, seals, or dolphins. Wear reef-safe sunscreen to protect the corals.
Shop Local: Support local artisans by buying handmade crafts, jewelry, and art. Not only will you get a unique souvenir, but you'll also support the local economy.
Stay Informed on Ocean Safety: Always check surf and tide conditions. Some of the less touristy beaches might not have lifeguards, so it's essential to be informed and cautious.
Early Birds Get the Best Views: Popular viewpoints can get crowded. To avoid the masses and get the best lighting, aim to visit at sunrise.
With these insider tips in hand, you're ready to explore Hawaii like a seasoned traveler. Dive deep into its culture, respect its traditions, and let the islands' magic wash over you. Remember, Hawaii is more than just a destination; it's an experience waiting to be unraveled.
In Conclusion – The Hawaiian Odyssey
The allure of Hawaii is undeniable. Its enchanting blend of pristine beaches, turquoise waters, and vibrant cultures has been captivating travelers for ages. However, the beauty of this Pacific paradise is not confined to its bustling hotspots. To truly embrace the spirit of Aloha, one must look beyond the well-trodden paths and delve into the hidden gems that dot its islands.
While the hustle and bustle of places like Waikiki on Oahu, with its iconic crescent beach and towering hotels, draws millions annually, there's an entirely different Hawaii waiting to be explored – a Hawaii lesser-known yet equally enchanting.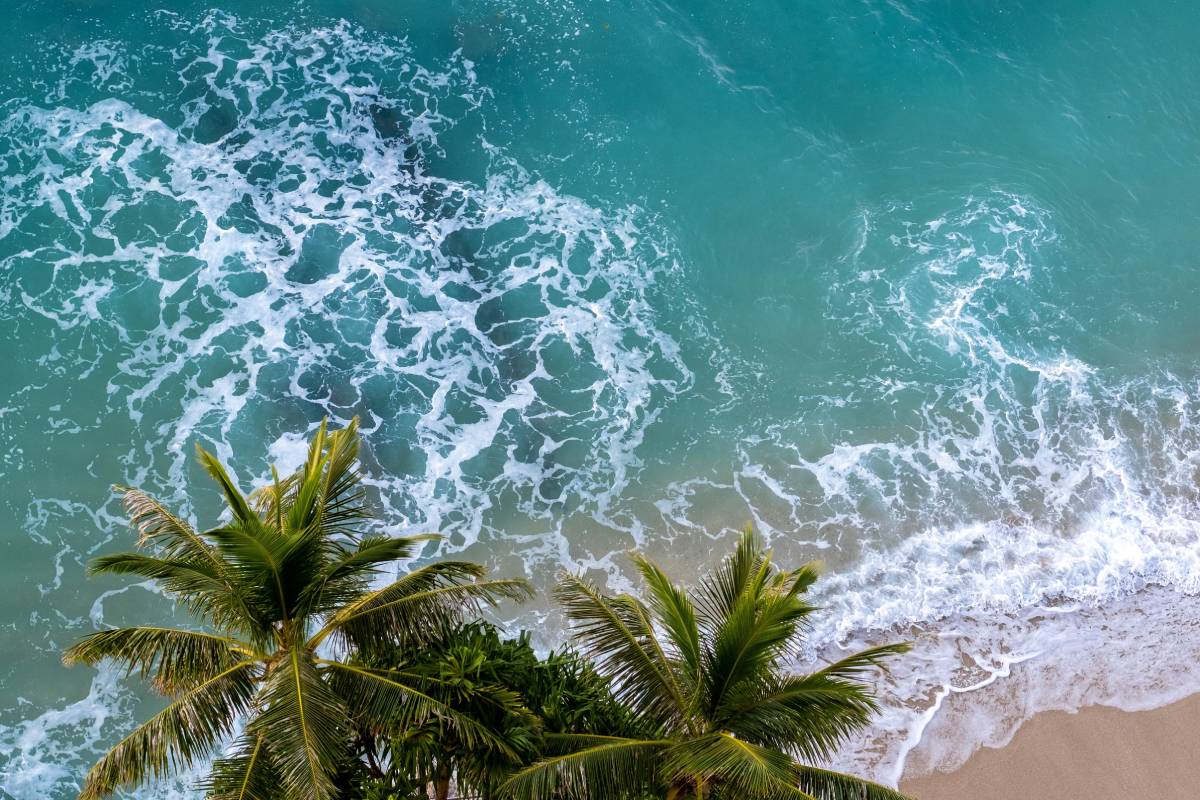 From the secluded stretches of Kahana Bay Beach on Oahu's windward coast, wrapped in the embrace of the Ko'olau Mountains, to the verdant terrains of Makawao Forest in Maui, there's a realm of Hawaii that remains untouched by commercialization. These hidden jewels, free from the crowds, offer an intimate experience – be it the tranquility of Waimea Beach on Kauai, with its rich black sands and historical pier, or the artsy enclave of Honolulu Museum of Art's Spalding House on Oahu, away from the typical beach frenzy.
The lesser-explored destinations in Hawaii embody this grace in its purest form. The mesmerizing Judd Trail on Oahu, with its enchanting swimming holes, or the stunning vistas along Kohala Mountain Road on Hawaii Island, showcase a side of Hawaii that remains true to its roots.
In today's age, where authenticity is sought after, these lesser-known spots offer a genuine Hawaiian experience. They provide a break from the standard touristy fare and a chance to connect with the land and its history deeply. Whether it's the tales of the shark man associated with Kaneana Cave on Oahu or the serenity of the Wahiawa Botanical Garden nestled between Oahu's mountain ranges, there's always a story waiting to be discovered.
To conclude, Hawaii, with its diverse landscapes and rich cultural tapestry, offers more than meets the eye. While its popular destinations have their unique charm, the real magic lies in the islands' hidden nooks and crannies. So, the next time you wonder where to stay in Hawaii, venture out of the conventional, embrace the unknown, and let the islands' lesser-explored paradises enchant you. Aloha and happy travels!
FAQs 
Why is Waikiki so popular?
Waikiki is renowned for its iconic crescent beach, vibrant nightlife, and proximity to Honolulu's attractions.
Are there any affordable stays in Hawaii?
Absolutely! While Hawaii has a reputation for luxury stays, there are budget-friendly accommodations, especially in lesser-known areas.
Is it safe to explore lesser-known spots in Hawaii?
Most areas are safe, but always research, respect local guidelines, and remain cautious.
Do I need a car to explore these hidden gems?
While some destinations are accessible via public transport, renting a car provides flexibility.
Which is the best island for a secluded experience?
Each island has its secluded spots, but Molokai and Lanai are among the least touristy islands.
Sources
The Hidden Gems of Hawaii
This post is also available in:

English