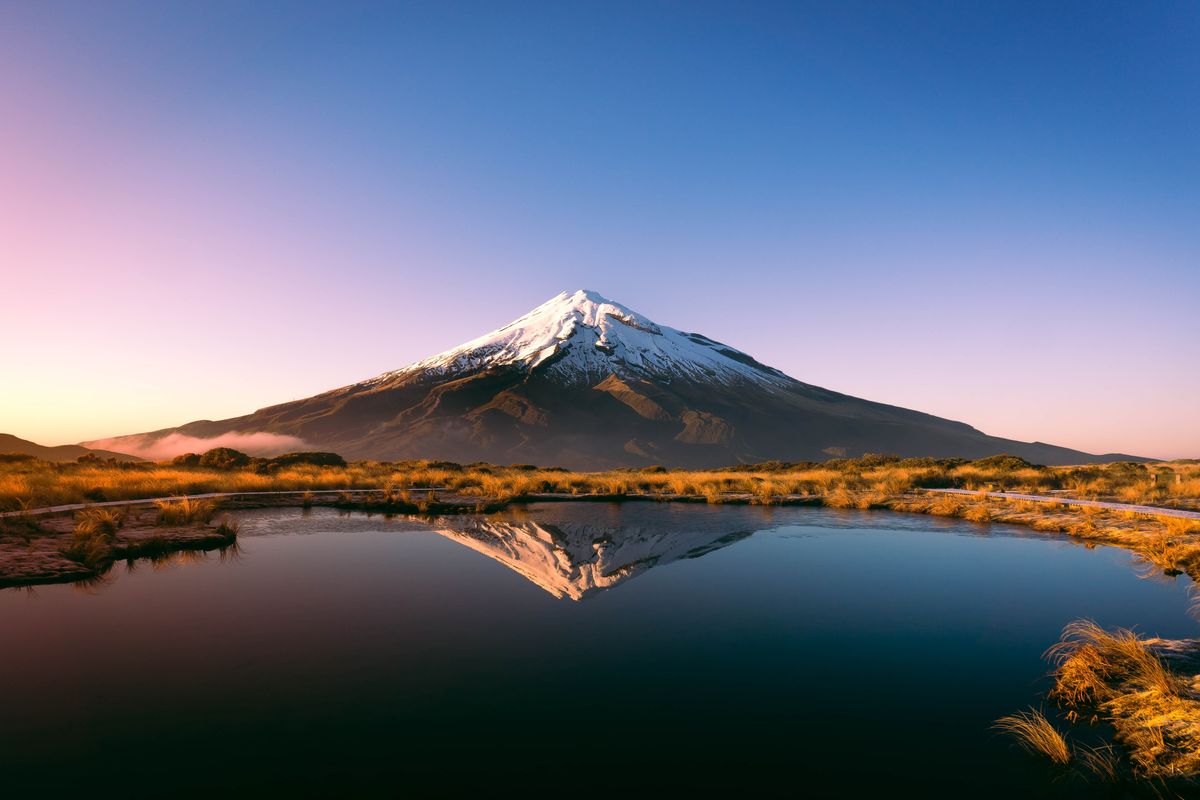 Imagine stepping foot in a place where serene beaches touch the toes of majestic mountain ranges. Where urban innovation seamlessly integrates with Maori traditions. New Zealand, or as the locals affectionately call it, Aotearoa, is such a paradise. But planning a trip here comes with its own set of dilemmas. With so many sights and activities, how does one make the most of it?
TL;DR – Your Quick Guide to NZ
New Zealand expected a record 4.3 million tourists by 2025, though this was affected by COVID-19.
Baldwin Street in Dunedin is the world's steepest residential street.
The Maori culture and traditions are integral to the NZ experience.
Explore both the North and South Islands for a comprehensive experience.
Legendary director Peter Jackson describes NZ as "a large village."
The Lure of Aotearoa
Firstly, a moment to address the soaring statistics: it was predicted that by 2025, NZ would be teeming with over 4.3 million international smiles. Alas, external factors like the pandemic threw a wrench in these numbers. But, that only means one thing: an untouched paradise awaits future travelers!
NZ's Whimsical Wonders
It's no exaggeration to say that New Zealand is a country of unparalleled beauty and quirky facts. Did you know, for instance, about Baldwin Street's steep claim to fame? Or that Dunedin, home to this street, also boasts of a thriving arts scene and chocolate factory?
Maori Magic
No trip to New Zealand is complete without a deep dive into the Maori culture. Their dances, stories, and tattoos, known as 'ta moko', are integral facets of New Zealand's identity. As you journey through the islands, ensure to carve out time to listen to Maori legends and partake in their traditional feasts.
Tips from the Trenches
Flora Goodwin once quipped, after a particularly invigorating haka performance, "To truly know New Zealand is to embrace its dances, its songs, its people." She recommends:
Exploring both the North and South Islands.
Visiting a Marae – a Maori meeting ground.
Driving through the scenic routes, especially the Milford Sound.
Getting Around in New Zealand
While New Zealand may seem compact, there's a vast expanse of stunning landscapes between the buzzing cities, serene towns, and the rugged coastlines. One of the most exhilarating experiences for travelers is to hit the open roads, driving past pastures dotted with sheep, through mystical forests, and alongside dramatic coastlines.
The Great Kiwi Road Trip
There's a reason why road-tripping is a quintessential Kiwi experience. With well-maintained roads and spectacular views at almost every turn, renting a car or a camper van becomes a tantalizing option. For those desiring freedom in their itinerary and a penchant for serendipitous discoveries, this mode of travel is unmatched. Remember, however, to keep to the left side of the road!
Culinary Delights Down Under
For the gastronomically inclined, New Zealand offers a delightful array of tastes. From world-class wines in the Marlborough region to the traditional Maori 'Hangi' (food cooked using heated rocks in a pit oven), there's something for every palate. Not to mention the legendary Pavlova, a meringue-based dessert named after the Russian ballerina Anna Pavlova, which both New Zealand and Australia claim as their own.
Adventure Capital of the World
Queenstown, often dubbed the 'Adventure Capital of the World', is a haven for adrenaline junkies. Whether you're bungee jumping off the historic Kawarau Bridge or skiing down the slopes of The Remarkables, there's no end to heart-pumping activities. Flora Goodwin herself recounts a hilarious tale of her tandem skydiving experience, where the serene beauty of the landscape below was in stark contrast to her initial screams of terror.
Conclusion: An Enchanted Escape
When Peter Jackson remarked that NZ is akin to a "large village," he hit the nail on the head. New Zealand is not just a travel destination; it's a feeling, a community, an experience. As you contemplate embarking on this journey, remember that in Aotearoa, every corner has a story, and every story is worth listening to.
FAQs
What's the best time to visit New Zealand?
The ideal period is during the Southern Hemisphere's summer, from December to February.
Is it essential to know about Maori culture before visiting?
It's not mandatory, but understanding Maori traditions will enrich your travel experience.
Can you see both islands in a single trip?
Yes, with good planning, a 2-3 week trip can cover key highlights of both islands.
How do I respect Maori customs during my visit?
Always ask before taking photos at sacred sites and participate in traditional greetings when invited.
Sources
1. New Zealand Tourism Forecasts 2019-2025
2. Dunedin's official tourism website
3. Interviews and writings of Peter Jackson
This post is also available in:

English