Whether you're going on an adventure to another city in your country or are braving unknown paths, there is one thing you will almost always need: luggage. From duffel bags to wheeled suitcases that come in different shapes, sizes, and colors, there are so many we can choose from. If you travel often, it's important to find luggage that will be your faithful travel buddy in the years to come.
When looking for luggage that meets your needs, you need to get something that's practical, sturdy, and reliable. There are so many different kinds, yet a closer look at the price of suitcases makes us ask the question, "Why is luggage so expensive?"
This article will address the cost of suitcases and what goes behind making one. It will also touch upon the average price of durable suitcases where you know you will get your money's worth, as well as what to look for when you buy one. Finally, it will also discuss why airline companies charge so much for checked-in baggage.
Why Do Suitcases Cost so Much?
The average cost of a suitcase is 50-150$ for a budget to mid-tier luggage. Premium suitcases can fall somewhere over the 200$ price range with the more luxurious brands selling some suitcases at over 1000$. If this is your first time researching and purchasing a suitcase, you might be shocked by how expensive they can be.
Suitcases cost a great deal, especially the ones that can last the wear and tear of your various journeys because they are made of materials that cost more. The production cost of well-made suitcases goes beyond what you can see. Everything from the body to the zipper is made of quality materials. The more durable a suitcase is, chances are, the more expensive it costs.
Nevertheless, in exchange for the price you have to pay, you will get a more durable suitcase that can last for a longer time. Well-made suitcases that are on the more expensive side are also made to be sturdy enough to take a beating from being tossed around from one luggage handler to another.
Why Are Aluminum Suitcases so Expensive?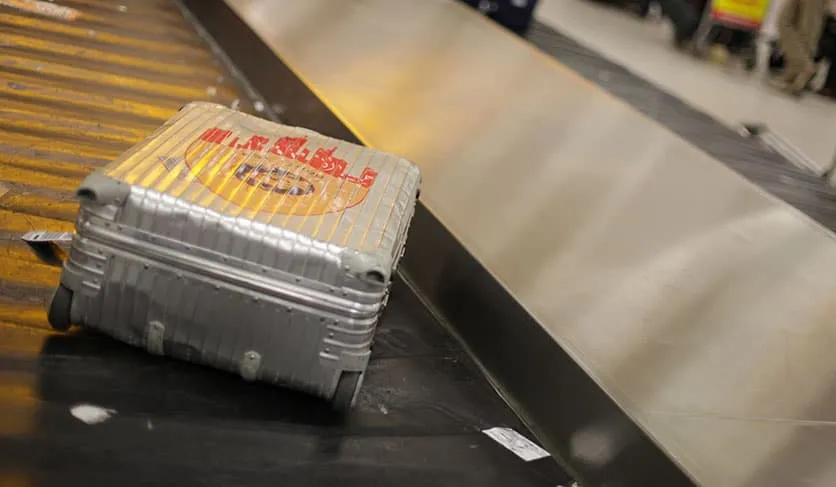 Among the more expensive kinds of suitcases stands aluminum luggage. Its popularity certainly hasn't anything to do with it being lightweight (as a matter of fact, aluminum suitcases weigh more than others) or durable (polycarbonate luggage has proven to be more sturdy and less prone to getting beat up, as compared to aluminum luggage). Nevertheless, it has become a symbol for the ultimate traveler, with its dents, scuffs, and scratches.
Aluminum suitcases, especially ones similar to the luxury brand Rimowa, cost a lot more because they are hand-assembled with high-end materials. They also use a latch closure system instead of zippers which makes your luggage more secure as they cannot be easily forced open.
Should You Buy an Expensive Suitcase or a Cheap One?
If you are a frequent traveler, you might want to consider spending a little more on a suitcase that you'll get to use longer. Think of it as a long-term investment especially if you take several trips throughout the year. It's better to get a more expensive suitcase that you know will last you some time, instead of settling for budget suitcases that you have to change after every 3-5 trips.
Plus, if you have a suitcase that's made of better quality materials (the handles, locks, body), you don't have to worry about it breaking open and its contents spilling everywhere while you are on a trip. You'll definitely have a better, less stressful travel experience.
The best options usually lie somewhere in the middle. Cheaper suitcases below 100$ will usually break pretty quickly, and the ones above 500$ are usually overpriced. Good quality suitcases that will last a long time will usually cost about 150$-300$. A solid option is the Travelpro Platinum Elite, or for that matter, anything from Travelpro. Other good brands include Samsonite, Briggs & Riley, Chester, and Away luggage.
What's a Good Price for a Durable Suitcase?
There can be an impression that the more expensive a suitcase is, the better its quality will be. Nevertheless, before you make a purchase, be sure that you're buying something worth the money you're spending. You might be buying an overpriced designer brand luggage that costs over a thousand dollars but it may not last as long as a 200-400$ suitcase that has better quality.
If you're looking at durability, suitcases that cost around 150-300$ should be a good enough benchmark. However, if you've got more money to spare and want to choose from various materials and features to get a suitcase that's perfect for your needs, then you should prepare to spend somewhere over 200$.
What Should You Look for in a Durable Suitcase?
When it comes to looking for the quality in terms of features, you should always keep an eye out for the following:
Body
If you're looking around for a durable suitcase, you will often find that the fiber for the more expensive fabric or soft-sided suitcases is made of a better quality weave. This is so they can better withstand the different kinds of travel elements you might experience on your trips—poor luggage handling, extreme heat, harsh snows, etc.
At the same time, the more expensive hard-sided suitcases, such as those made of polycarbonate or aluminum, have proven just how durable and sturdy they can be. They also aren't as easily damaged or stained as compared to soft-sided suitcases.
Handles
Look for sturdy handles that are comfortable to use especially since there are some places where you might have to carry your luggage instead of pulling it along. Before you buy a suitcase, test it out by extending it to its full length. Make sure it locks and stays locked. If you find that, when you walk, the luggage keeps hitting the back of your legs, it means that the handle might not be long enough for your height.
Zippers
Not only do you want your luggage to be durable, but you also want it to protect the contents inside. Look for a suitcase with big, sturdy zippers and opt for metal versus plastic. Some luggage features self-repairing zippers, meaning in case there's a snag in the zipper's teeth, pulling the zipper over the snag fixes the problem and reseals the teeth.
Locks
If you're looking for better security, choose a bag that comes with a TSA-approved lock. This is to avoid problems in case your luggage needs to undergo further inspection. That way, TSA officials don't need to force your bag open which could end up damaging your luggage.
Other Features
Are you the type to enjoy having a pocket for almost anything? If you love having your things organized, then you should keep a lookout for suitcases that have pockets, inner and outer compartments, and a good organizational system.
Some of the newer suitcase models also include a built-in USB charging port so you don't have to worry about your phone running out of battery. This can be especially useful if you are on a business trip and need to remain in contact with clients and other people most of the time.
Which Are the Most Durable Suitcase Brands?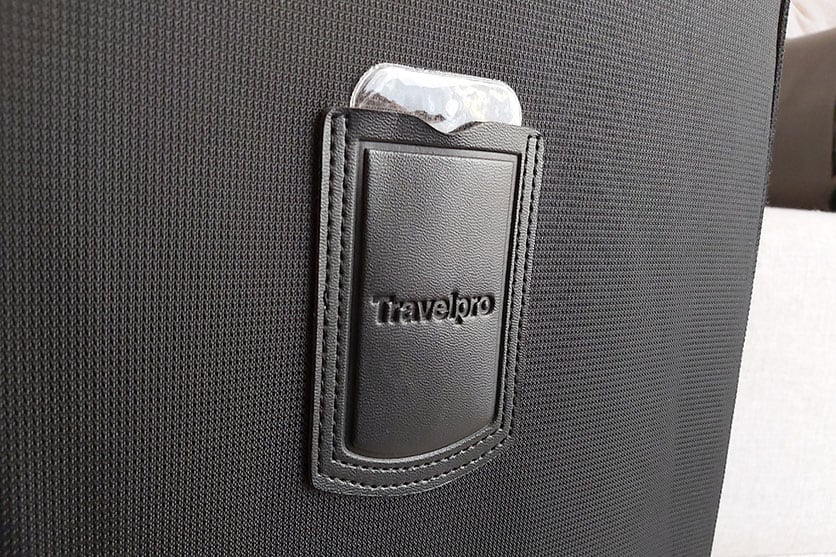 Based on our research, the most durable suitcase brands we've found are Rimowa and Briggs & Riley.
If you're looking for the most durable hard-sided suitcase, you should consider Rimowa. They make aluminum suitcases and they can be expensive, but you can be sure that they will last you several years
If you're looking for a durable fabric suitcase, then Briggs & Riley might be the way to go. They conduct rigorous, thorough testing before their suitcases leave the facility and they have a lifetime warranty against all functional defects.
Here is what we think are the most durable luggage brands, ranked:
Briggs & Riley
Away Luggage
Why Are the Luggage Fees for Airlines so Expensive?
If airline companies didn't charge passengers for the luggage they bring, can you imagine just how many people would bring everything in their house when traveling?
Kidding aside, airlines have been lowering fees, introducing budget seats in order to provide the greatest number of people air travel at the lowest possible cost. Air travel, however, remains expensive, and one way for airlines to pay for that cost is by cutting costs in other places and charging small fees for various things, luggage included. If you've been traveling in recent years, you may have noticed that, while ticket prices continue to fall, checked bag fees continue to rise.
Mass transit is also another challenge. Having to check in every bag takes time and slows the boarding process, which means higher costs for airlines. If passengers were allowed an unlimited number and weight of bags, it would take a long time before the plane could take off.
Airline companies have reduced the number of checked bags by charging for them, which discourages passengers from bringing any at all. As a result, this cuts the time it takes to get bags on and off planes and results in fewer flight delays.
Read Next: How Is Luggage Stored on Planes?
Conclusion
When researching what kind of luggage to get, it all depends on how frequently you travel and how long you want your luggage to last. If you travel only every now and then and have a small budget, then there are a lot of budget suitcases to choose from. However, if you are a frequent traveler and want a suitcase that will last you a long time, then it's best to get one made of better quality with great durability even if it costs a little more.