Traveling to Europe is something that everyone should cross off their bucket list at some point. There's just something charming about all the narrow cobblestone streets in most European capitals. But unfortunately, Europe isn't very forgiving for wheeled suitcases, so a lot of people wonder what's better for Europe – wheeled luggage or a backpack? In this article, we'll compare the pros and cons of both.
Traveling in Europe With a Suitcase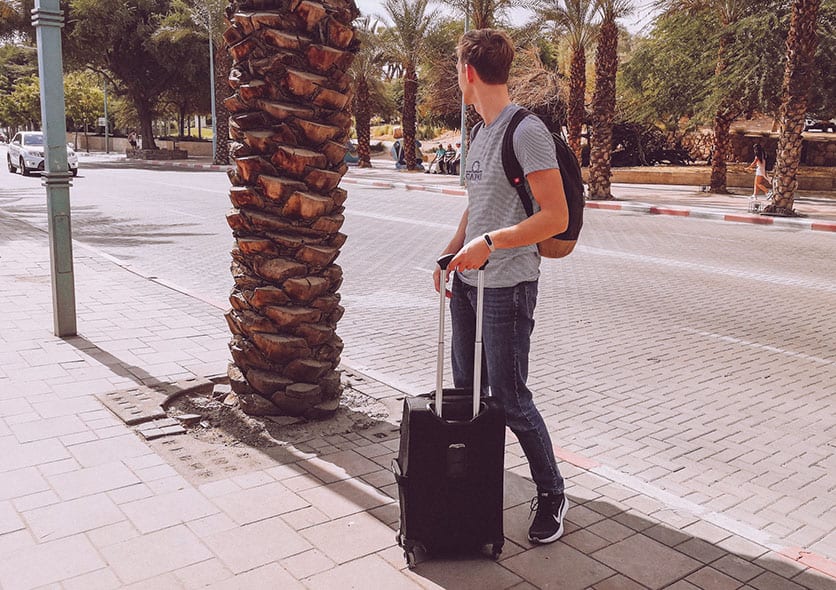 Personally, ninety percent of the time when I'm traveling across Europe, I use a suitcase as my carry-on and a small backpack as my personal item. Nowadays, Europe is pretty welcoming to suitcases, which means the streets are paved pretty well and a lot of stairs have been replaced with escalators. And fortunately, I don't have any back problems, so I can easily carry my suitcase by the handle if needed.
Pros of Using a Suitcase in Europe
Cons of Using a Suitcase in Europe
Traveling in Europe With a Backpack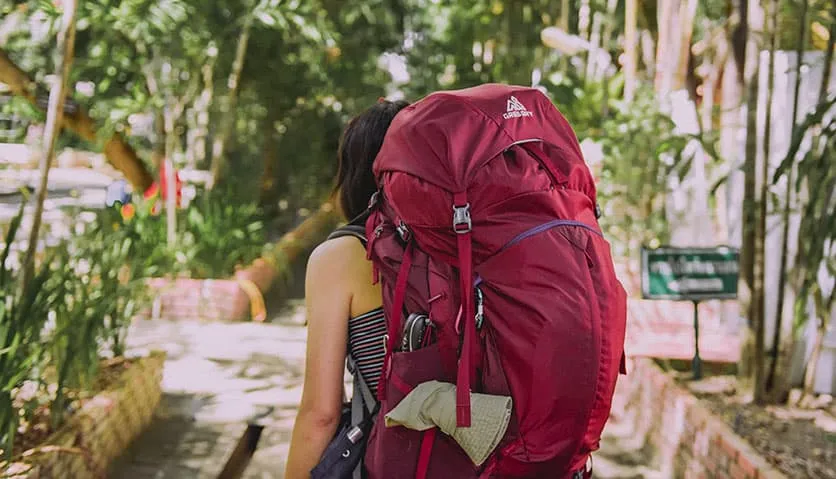 Sometimes, traveling in Europe with a large, checked backpack, and a smaller daypack as your personal item makes more sense. Of course, carrying two backpacks isn't ideal, so you should be able to pack everything inside the larger checked bag, and just use the daypack within the airport for carrying valuables. There's just way more flexibility in that, and you aren't limited only to "civilized" attractions and hotels.
Pros of Using a Backpack in Europe
Cons of Using a Backpack in Europe
Best of Both Worlds – Using a Wheeled Backpack
What if I'd tell you that you don't need to choose between a backpack and a suitcase? You can choose both. At the same time.
Wheeled backpacks are becoming pretty common, and that's because it's a genius idea. For instance, you could get the eBags Mother Lode wheeled backpack carry-on. Of course, it won't be a full replacement for a backpack because it won't be as comfortable.
However, if you'll be, for instance, arriving at your destination early in the morning, and you'll want to stroll through the old town while you wait for the hotel check-in to be available, this is a perfect option. If you'd have a suitcase, you'd be pretty limited, and you'd probably just spend that time in a restaurant. But with a backpack, you're more flexible to move around and explore. Personally, I think that a wheeled backpack is a perfect option for a carry-on.
So Which One Is Better for Europe – a Backpack or a Suitcase?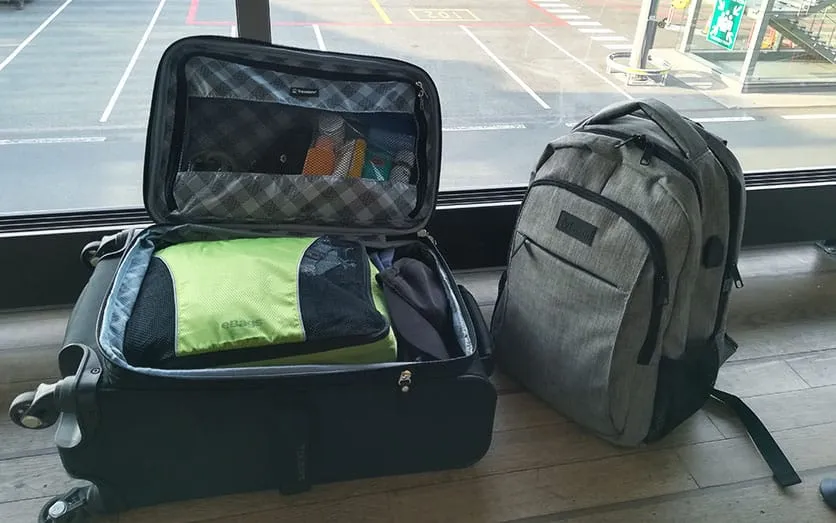 Sometimes a backpack is better in Europe, and sometimes a suitcase just makes more sense. But in the end, the best option depends on three factors – how minimalist of a packer you are, the destination, and how many times you'll be switching between different hotels.
Personally, I find that for me the best option is a suitcase carry-on used in combination with a small backpack (personal item.) But it really depends on these three factors, and sometimes I might use something else, so down below I'll go over a few scenarios and list my favorite options for them.
Using a Single Carry-On
If you're a minimalist, and you're able to pack everything inside a single carry-on, I'd probably choose a carry-on sized regular backpack or a wheeled backpack. This will give you the ultimate flexibility to move around. Honestly, I think that this is a no-brainer unless you're traveling for business and you need to have some wrinkle-free formal clothing.
Using a Carry-on and a Personal Item
If you can't fit everything inside a single carry-on, you should probably use a suitcase as your carry-on, and a small backpack as your personal item. I personally use this combo ninety percent of the time, as this still gives you enough flexibility to move around, but at the same time is pretty spacious. You can always stow your backpack on top of your suitcase on smooth surfaces, and if needed, lift the carry-on suitcase by the handle, as it isn't too heavy anyway.
Using a Single Checked Bag
For a single checked bag, I'd probably go with a large 60-80 liter backpack and carry a small foldable daypack or tote inside to use a personal item, just for carrying your valuables and electronics with you on the airplane. This option is great, because it provides a lot of flexibility, and it's the most common choice for younger backpackers. Frankly, if you're cautious about what you're bringing, having just a large, checked backpack will be enough for even several-month-long trips.
Using a Checked Bag and a Carry-On
If you aren't a minimalist, and you'll be traveling for a long time, you should probably get a checked suitcase and a carry-on-sized backpack. This will provide a lot of space, but it won't be easy to move around, so I wouldn't really recommend this unless you're traveling to modern European capital cities, and you won't be switching between different hotels a lot. In simple words, if it's just home-airport-taxi-hotel, then there's nothing wrong with this choice.