Have you ever seen those silver-colored suitcases with ribbed aluminum sides that look pretty sturdy? If yes, the suitcase that just caught your eye is probably manufactured by Rimowa, one of the top-tier, high-quality luggage brands. If you saw their price tags as well, your first thought probably was, "Why is Rimowa luggage so expensive?"
This article will share how Rimowa became the travel brand that they are known as today. You will also see how Rimowa compares to other top-tier luggage brands and see if getting a Rimowa is worth it or not.
When Was the Rimowa Brand Established?
Rimowa was founded in 1898 by Paul Morzeck and Heinrich Görtz, under the name Görtz & Morszeck. Following Görtz's departure after two years, Morszeck took full control, making wooden luggage known for durability and lightweight construction. In 1931, Richard, Morszeck's son became a part of the company and changed its name to RIMOWA, an acronym of his full name—Richard Morszeck—plus the German word warenzeichen, meaning "trademark".
Since its birth, Rimowa has been praised for its prestigious and iconic luggage designs. They are most known for their grooved aluminum suitcases that are lightweight and ideal for air travel. Even today, Rimowa continues to be the first choice for many travelers and airline staff even as the company continues to innovate while keeping its quality and staying true to its heritage.
Is Rimowa Luggage Outsourced?
In 2018, an issue occurred when a company in China sold items they claimed were the same quality as branded originals, albeit cheaper. Among all the brands and products on their website, one of those that could be found was a logo-less version of Rimowa's aluminum suitcase (costing over 1,000$) for about 50$.
Since then, Alexandre Arnault, Rimowa's chief executive, released a statement saying, "Rimowa takes great pride in its manufacturing heritage and expertise. All of our aluminum luggage is made in Germany, and our polycarbonate luggage is manufactured in Europe and Canada."
In an interview, Rimowa president and CEO, Dieter Morszeck, son of Richard Morszeck, said, "All the parts are the best parts we can get from the market. We don't like to outsource our production to another factory in Asia; doing that does not ensure that the finished product is of the best quality. We have our own factories in Germany, Czech Republic, Canada, and Brazil. We have 100-percent control of our quality, and our quality level is very high. In addition, it's a chain: each part is as strong as the whole chain, so each part of the luggage is very important."
Read Next: Away vs Rimowa: Which One Makes More Durable Luggage?
Why Is Rimowa Luggage So Expensive?
What exactly makes Rimowa the luggage that it is? What are the factors that contribute to its price tag?
A Well-Established Brand That's Popular Among Frequent Fliers and Airline Staff
Rimowa has been in the market for over a hundred years, establishing itself as one of the best brands in terms of travel gear. And for a good reason too! If you ask travelers who have gone on hundreds of trips around the world, as well as airline staff, a lot of them will tell you that their first choice for luggage is Rimowa.
Made From Durable Materials
Rimowa's suitcases are made from durable materials. The Rimowa Topas, for example, is made of aluminum-magnesium, making it sturdy and durable. It also comes with a rubber seal that makes it waterproof so that your suitcase will be safe from moisture and dirt no matter how exposed you are to various elements.
If not made from high-end aluminum, Rimowa's other suitcases are made of polycarbonate that has been expertly designed to last for a long time. Even as they are sturdy, they are also robust and lightweight so you won't have difficulty taking them from one place to another.
Innovative Features
Rimowa continues to innovate as the years go by. Some of their suitcases are zipperless so you don't have to worry about it snagging somewhere or someone breaking into your belongings. Some suitcases also come with waterproof features so you don't have to worry about your things getting wet.
Certain suitcases by Rimowa have double spinner wheels that turn 360 degrees, allowing you to steer your suitcase in any direction. This makes it easy to push and pull your suitcase, no matter how heavy it is.
Most of their suitcases are splashproof and come with TSA-approved locks. They also have telescopic handles that assist you in pulling in whatever direction you're going. Inside, you also have flex dividers that keep your things neat and organized.
Shop now: Rimowa Classic Flight IATA Checked Suitcase on Amazon
Reliable warranty and customer service
While Rimowa's suitcases come with a 5-year manufacturing guarantee, you need to register your Rimowa product, or else the manufacturing guarantee will only be valid for two years. Nevertheless, if something happens to your luggage during the guarantee period, Rimowa has said that they will contact you and check the product.
If Rimowa determines that the warranty covers the product, they will repair or replace the item and pay for the shipment. Even if the manufacturing guarantee doesn't cover the effect, it's still worth a try because some travelers have experience Rimowa repairing or replacing their luggage even beyond the manufacturing guarantee.
Stylish Designs
Rimowa is known for its iconic design—the grooved suitcases in various sizes and colors. While they do have their staple silver/aluminum luggage, they have other colors such as white, yellow, black, orange, and more. These colors help your luggage to stand out so it's easy to spot your suitcase on the luggage carousel.
Also, what's not to love with Rimowa's sleek, seamless design? Despite having been around since the end of the 1800s, Rimowa's suitcases have a modern look that goes well with any traveler. Their ribbed design is such a distinct staple that you can spot it even if it is some feet away. All their suitcases have a timeless look that will never go out of style, even after you have used their luggage for several years.
Shop now: Rimowa Salsa Air IATA Checked Suitcase on Amazon
How Does Rimowa Compare to Other Luggage Brands?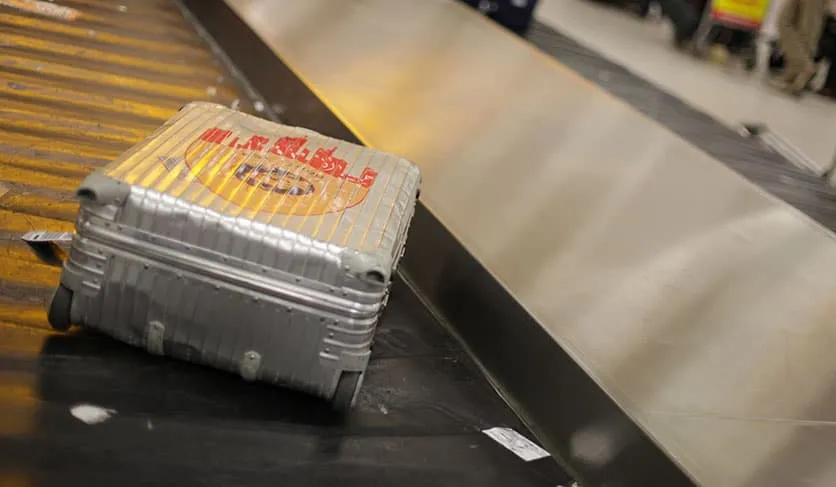 Rimowa has often been compared to other travel brands, some of which cost the same as they do while the others are on the more affordable side. Here's a quick comparison as to how they compare in terms of style, durability, cost, and more.
Rimowa vs Samsonite
Rimowa and Samsonite are both known for providing high-end, durable suitcases. Where Rimowa only provides hardside suitcases made of aluminum or polycarbonate, Samsonite has a wider range as they produce both softside and hardside cases made from various materials.
Samsonite is known for being lightweight—even their hardside cases are lighter than expected. On the other hand, Rimowa's luggage is a lot heavier and is only made of metal or strong polycarbonate. That's because Rimowa's suitcases are made to be strong, heavy, and durable.
Both Rimowa and Samsonite have standard features for their suitcases—spacious room for your belongings, top-quality spinners to make pulling your luggage an easy feat, and TSA locks. Most of Samsonite's features depend on the luggage you are getting, with the lower-end cases having just the basic features while the top-end cases have better wheels and are made of better materials.
Rimowa's suitcases, on the other hand, are very similar in terms of design and features. They do, however, have high-end features too, including electronic tags that contain your destination via an app, leather handles for their Classic Flight series, a flex-divider packing system to help you pack and secure your load, among many others.
Pricing is perhaps one of the biggest differences between Rimowa and Samsonite. While Samsonite has some suitcases that cost a lot, they have several more affordable ones that come in great quality and are durable as well. Nevertheless, there's a reason why Rimowa's high-quality suitcases cost money. It is not only because of the material used but because of the way they are built—with each luggage handmade and carefully crafted.
Shop now: Samsonite Winfield 2 carry-on on Amazon
Rimowa and Tumi are often seen as equals in the field of travel gear and accessories. And it's no big surprise as both are high-end, luxury luggage brands and the first choice of many frequent travelers and airline staff.
Nevertheless, they have some differences. Rimowa only makes hardside luggage made of polycarbonate and aluminum, while Tumi makes both softside and hardside luggage. Tumi uses durable FXT ballistic nylon and leather for the softside luggage and Tegris and aluminum for their hardside luggage. Both luggage brands offer suitcases somewhere between 400$-500$ with their pricier suitcases costing over 1,000$.
When it comes to design, Rimowa has kept a singular, classy look in their ribbed luggage, only offering it in a variety of colors. Tumi, however, continues to introduce new kinds of travel bags, from duffel bags to satchels to wheeled briefcases, travel backpacks, and more.
Rimowa's luggage is pretty solid and heavy. Tumi's suitcases, however, are made of the lightest and most durable materials possible. They don't stick to the same kind of material—such as aluminum and polycarbonate in Rimowa's case—but use all sorts of materials, such as ballistic nylon, fabric, leather, and more.
Shop now: Tumi Alpha 3 carry-on on Amazon
Rimowa vs Briggs & Riley
Rimowa and Briggs & Riley are vastly different in terms of look and feel as well as in terms of price. Rimowa's suitcases are all hardside, made of aluminum or polycarbonate. Briggs & Riley, on the other hand, have more classic-looking hardside and softside suitcases.
Rimowa has been producing quality suitcases since the 1800s and their reputation as a top-tier luggage brand is almost second to none. Their suitcases are sleek, fashionable, and functional. If you own a Rimowa, it sends a statement of prestige.
Briggs & Riley is not so much a statement piece as Rimowa is, but they are practical and have amazing quality. Their designs are more modest and low-key, nevertheless, they are a great favorite among travelers and airline staff as well and are a lot more affordable than Rimowa. Briggs & Riley suitcases cost somewhere between 300$ to 700$ while Rimowa suitcases cost around 500$ to 900$ with several of their suitcases costing over 1000$.
When it comes to warranties, however, Briggs & Riley is the winner here. Rimowa provides a 2-5 year guarantee, depending on the item you buy. Briggs & Riley, on the other hand, have a full, unconditional lifetime guarantee on their products. Even if your bag breaks or gets damaged, they say they will repair it for you, free of charge. They have even gone as far as to say that you don't need to provide proof of purchase but will repair it for you anyway.
Shop now: Briggs and Riley Baseline softside checked suitcase on Amazon
Rimowa vs Travelpro
Travelpro is one of the luggage brands that is becoming known for its durable and high-quality luggage. It is also a great favorite of many airline staff and cabin crew members. Travelpro's luggage comes in a variety of colors, styles, and designs.
They make both hardside and softside suitcases of durable material. They even have an in-ground testing facility where their products undergo rigorous testing before hitting the market.
Rimowa's suitcases, on the other hand, are hardcore and heavy, built to last for a long time. They have many years of experience researching, creating, and manufacturing their suitcases. It's no surprise that they are the number one choice of frequent travelers.
Where most luggage manufacturers offer a maximum warranty of five years (Rimowa included), Travelpro offers either a limited lifetime warranty or a worry-free lifetime warranty. You can be sure that just in case something happens to them, you'll have some backup for repairs or replacements if ever they are needed.
Travelpro's high-end models cost around 250$. They may seem quite costly for the budget traveler, but as compared to Rimowa's suitcases ranging from 500$ to over 1000$, Travelpro is clearly the more affordable one.
Shop now: Travelpro Platinum Elite softside carry-on on Amazon
Are Rimowa Suitcases Worth the Price?
Some travelers will argue that for the cost of a Rimowa, you can get 2-3 (and even more) other suitcases that come with great quality as well. Nevertheless, there is a reason why Rimowa is expensive—they've been around for a long time and their luggage is handmade out of quality, durable material.
Ultimately, however, it depends on you. If you like the prestige that comes with toting a Rimowa suitcase on your trip and are looking for luggage that is backed by years of research and quality suitcases through the years, then a Rimowa will be worth it for you. If you, however, are looking for something made of good quality and you don't require one made by hand with durable aluminum or polycarbonate, then it might be worth it to keep looking around for something more affordable.
Final Words
It's no big secret that Rimowa is one of the most expensive, high-end luggage brands, nevertheless, the quality and durability they give in return have left many travelers satisfied through the years. Before you get a Rimowa, it's best to check reviews and see if it is something that you want to go with. Remember, there are always other brands that can deliver quality and durability for a more affordable price, as well as other luggage brands that come with better deals, like a lifetime warranty.